Sale!
3 Pence coin 1941
₹180.00
3 PENCE UNITED KINGDOM
1941 TOP CONDITION
OLD AND COLLECTIBLE COIN
1 in stock
Description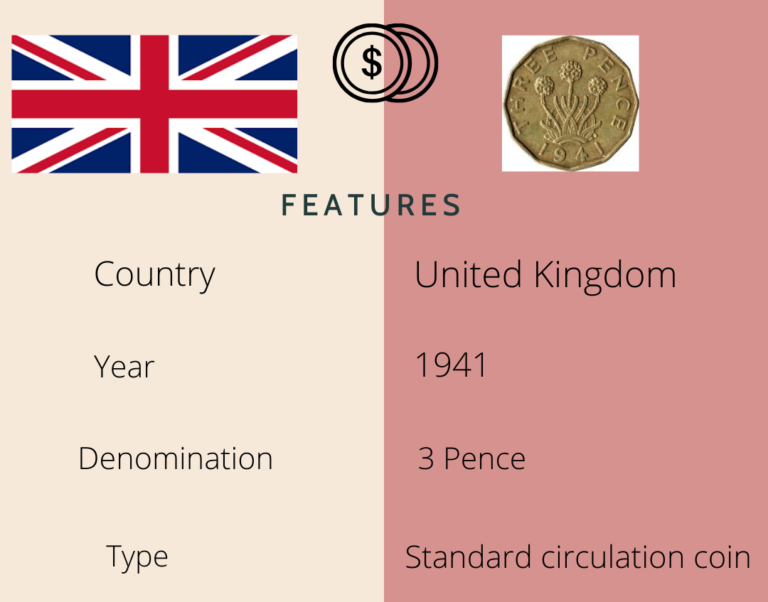 There were two forms of silver threepence coins, a currency issue and a special piece for the Maundy Thursday ceremonies. Starting in 1937, nickel-brass threepence coins were introduced, larger in size (as an improvement to the uncomfortably small silver coins) and with a distinctive 12-sided shape. These were issued in parallel with silver threepences until 1945, then exclusively until decimalisation.