Sale!
Shahjanabad Mint Muhammad Shah Emperor RY 13
Collectible condition Mughal Silver coin.
Mughal Emperor:- Muhammad Shah.
Mint:- Shahjanabad
Ruling Year (RY):- 13
Weight: 11.2 -11.5 gms
You will get exactly the same coin as per the image.
In stock
Description
Nasir-ud-Din Muḥammad Shah (born Roshan Akhtar(7 August 1702 – 26 April 1748) was the thirteenth Mughal emperor, who reigned from 1719 to 1748. He was son of Khujista Akhtar, the fourth son of Bahadur Shah I. With the help of the Sayyid brothers, he ascended the throne at the young age of 17.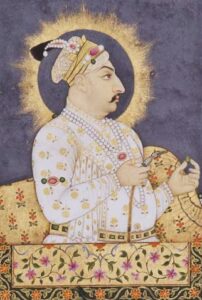 .